Author
Overview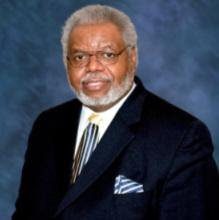 Hubert R. Stokes taught mathematics in the Detroit Public School for forty years. He worked exclusively on the eastside of Detroit and helped to educate generations of children. After graduating from Winston-Salem State University in Winston-Salem, N. C. in 1968, he embraced the school motto to "enter to learn and depart to serve." Later he received his master's degree in Middle School Mathematics from Wayne State University and continued his dream to motivate his students to be the best that they could be.
Mr. Stokes has spent time tutoring youngsters and managing after school recreation programs to help develop well rounded young people. He worked with the Detroit Public Schools, Enrichment Program for Institutionalized Children (EPIC) for over twenty years, laboring to support and educate our at risk youth.
He was retired in 2008 by his former students but continues to sponsor activities like Girl Talk and Career Day at his former school. After retirement, he has rekindled his love for Afro-American Studies, choosing to convey our Black Heritage to others in a series of romance novels called Saby Stone Stories.
Mr. Stokes has received numerous awards for his teaching abilities, including Outstanding Young Man in America, the Booker T. Washington Educators Achievement Award and Teacher of the Year at Corinthian Baptist Church, just to name a few. Mr. Stokes holds most precious, five awards given to him by his former students who recommended him to "Who's Who Among America's Teachers" in 1994, 2000, 2002, 2005, and 2006.
Teaching for Mr. Stokes is a unique calling from God. He has kept in contact with many of his former students. His doctor, lawyer, accountant, mechanic, banker, insurance agent and florist are all his former students. Mr. Stokes says, "some teachers teach a lifetime and never know what their former students are doing, but I take pride in knowing about my former students' accomplishments because their success is my success."